Hawaii Jeep Fleet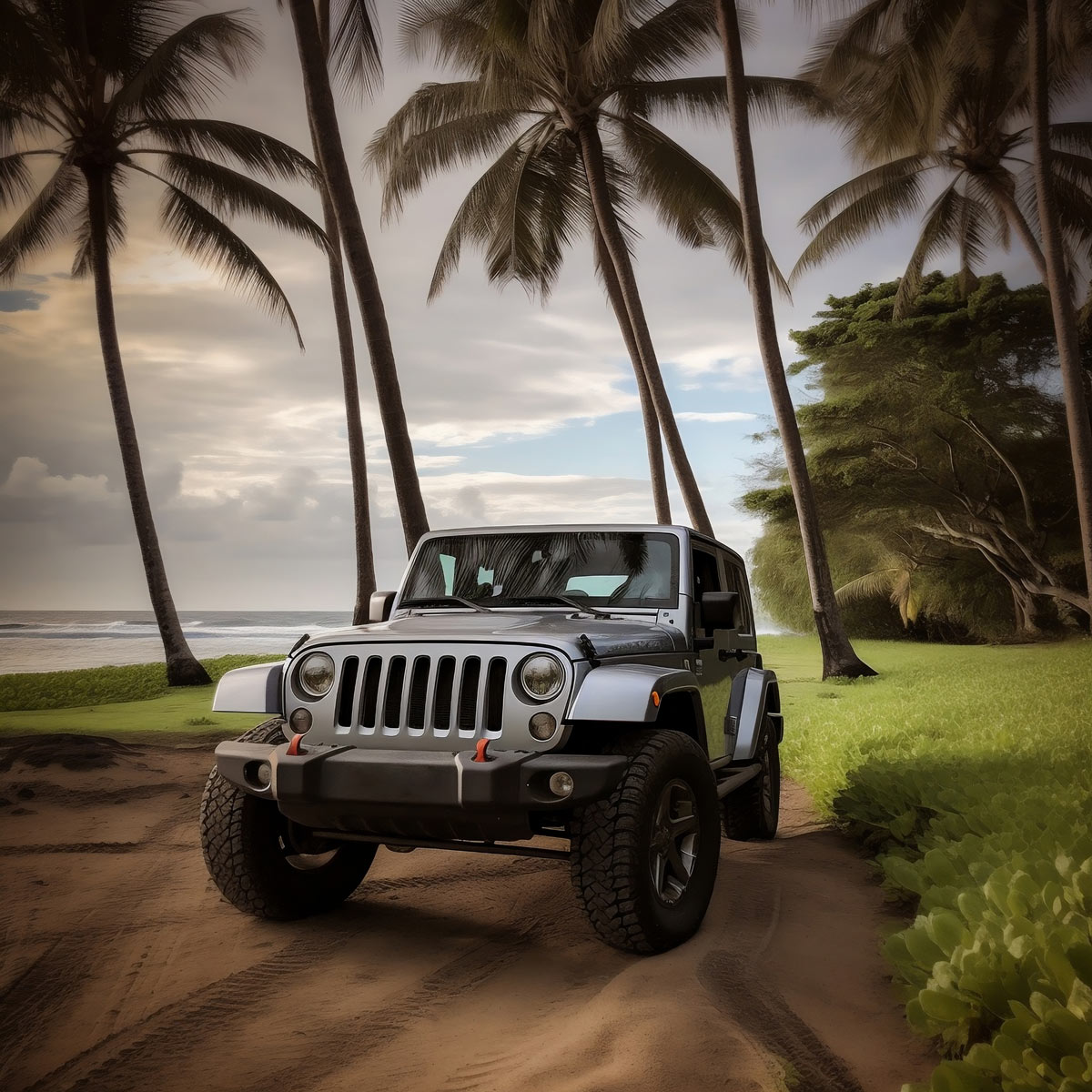 Looking to rent a Jeep Wrangler on your Hawaiian vacation? Look no further! At Hawaii Jeeps, we are your go-to destination for Jeep rentals on Maui, Kauai, Oahu, and the Big Island. Whether you're an adventure seeker or simply want to explore the islands in style, our fleet of Jeep Wranglers is sure to meet your needs. We offer both 2-door and 4-door Jeep Wranglers in a variety of colors, including the ever-popular red.
Renting a Jeep from us is a breeze, and we pride ourselves on offering affordable options. We understand that your vacation should be stress-free, so we strive to make the rental process as smooth as possible. With our extensive network of partnerships with major rental car companies like Avis, Budget, Dollar, Enterprise, Thrifty, and Hertz, we have access to a wide range of Jeeps, ensuring that you have plenty of options to choose from.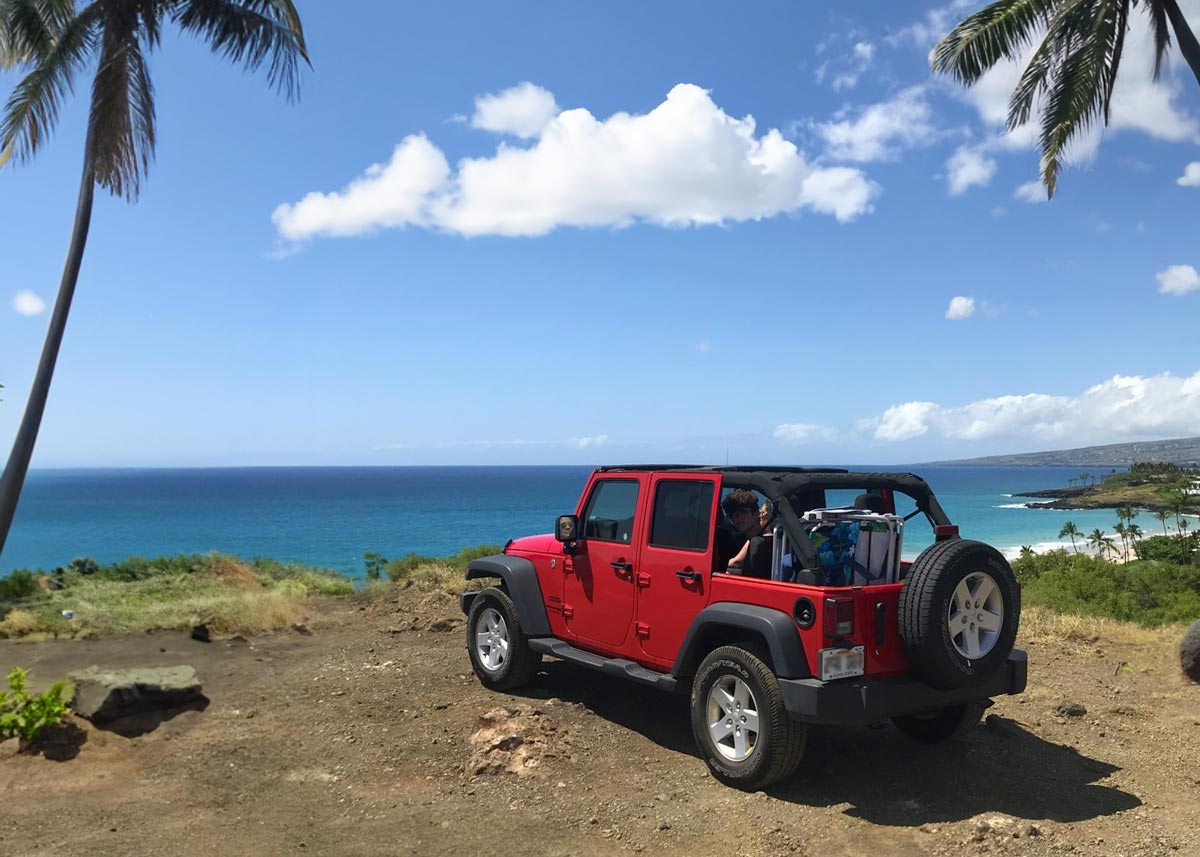 What sets us apart is our unbeatable special negotiated rates, which provide exceptional value for your money. We believe that exploring the Hawaiian Islands in a Jeep should be accessible to everyone, so we have worked hard to secure the best possible prices for our customers. By reserving your Jeep rental with us as soon as possible, you can secure your vehicle and avoid any potential shortages, especially during the busy Winter and Summer months when demand is high.
Imagine cruising along the scenic coastal roads and experiencing the breathtaking beauty of Hawaii from behind the wheel of a Jeep. Our Jeeps are perfectly suited for the diverse terrain and outdoor adventures that the islands have to offer. Whether you're driving along the famous Road to Hana in Maui, exploring the rugged landscapes of Kauai, taking in the sights of Oahu, or venturing off the beaten path on the Big Island, a Jeep rental from Hawaii Jeep Rentals will enhance your experience and allow you to create unforgettable memories.
So, why wait? Take advantage of our hard-to-beat rates and reserve your Jeep today. Get ready to embark on an extraordinary adventure across the Hawaiian Islands with Hawaii Jeeps.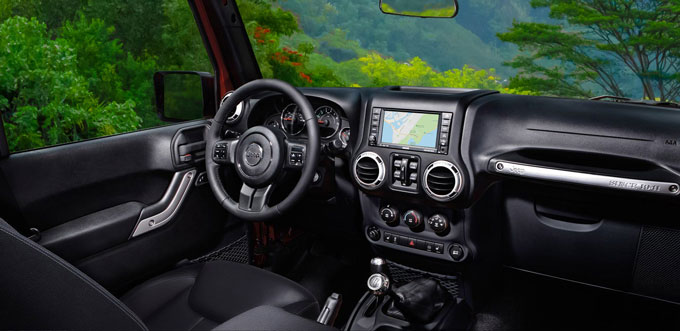 Those in need of a discount minivan or car rental in Maui should use our partner at OGG and JHM in Maui.
A wide variety of Jeep colors are available in Hawaii. Jeeps are available at locations in Waikiki beyond the typical Honolulu Airport locale (HNL). We also offer a selection of rental companies in Waikiki.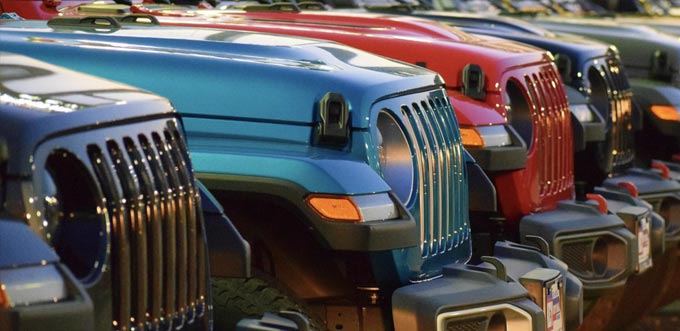 Check current rates for Jeep Rentals in Hawaii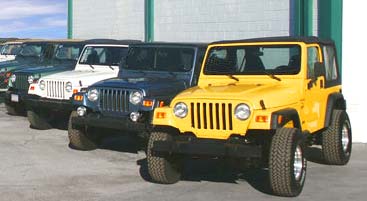 Classic Jeep Fleet photo from our archive