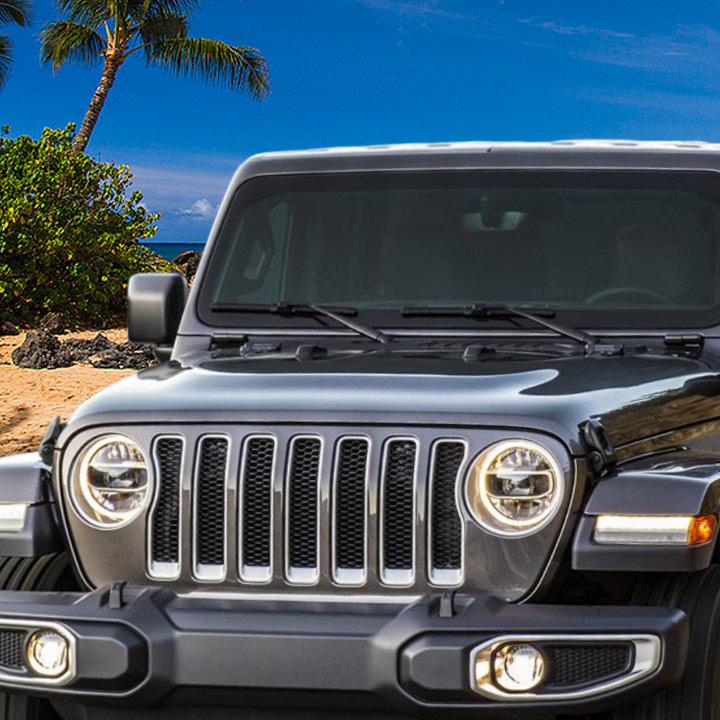 We rent Jeep Wrangles (2 door and 4 door)
Our Jeep rentals are available on Maui, Kauai, Oahu and the Big Island.
Renting a Jeep has never been so easy and affordable. Find out why Jeeps are the preferred vehicle to rent while in the Hawaiian Islands. We have many colors available in Jeep Wranglers, including the ever popular red model.
Our fleet has a virtually unlimited number of Jeeps. This is due to the partnerships we have forged with the largest of the rental car companies in Hawaii.