Unleash the Adventure: Renting a Jeep in Hawaii
When Or Why Should You Want To Rent A Jeep in Hawaii?

Embracing the Hawaiian Spirit with a Jeep
Hawaii, a land of unparalleled beauty and adventure, offers experiences best enjoyed with the freedom of the open road. Renting a Jeep in Hawaii, as offered by HawaiiJeeps.com, becomes not just a choice but a quintessential part of the Hawaiian adventure.
The Perfect Vehicle for Every Occasion
Why a Jeep is Ideal for Your Hawaiian Exploration
Before Buying One: Test drive a Jeep in its natural element before making a purchase.
Vacation Explorations: Traverse back-country roads and hidden trails with ease.
Convertible Experience: Enjoy the unique blend of a convertible and rugged utility.
Sunny Day Drives: Feel the sun and wind as you navigate the scenic landscapes.
Romantic Getaways: Add excitement to your dates with an adventurous ride.
Beach Adventures: Transport all your beach gear without any hassle.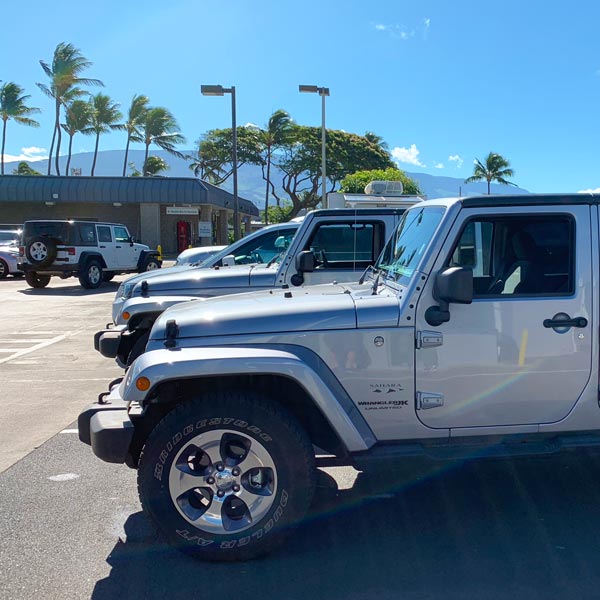 Vacationing in Hawaii: A Jeep as Your Companion
Exploring the Unexplored
Jeeps are synonymous with adventure, and Hawaii's diverse terrain calls for a vehicle that can handle both the smooth highways and the rugged, less-traveled paths. Renting a Jeep allows you to discover hidden gems and secluded spots that are often unreachable by regular vehicles.
The Joy of Convertible Driving: More Than Just a Sports Car
Embrace the Elements
With a Jeep, you get the thrill of a convertible but with the added bonus of robust performance. It's perfect for enjoying Hawaii's sunny weather, feeling the ocean breeze, and immersing yourself in the vibrant landscapes.
Romantic Escapades: A Unique Date Idea
Creating Memorable Experiences
Looking for something out of the ordinary for a date night? A Jeep ride under the Hawaiian stars offers a memorable and exhilarating experience, different from the usual date night activities.
Beach Days Redefined: All Your Gear, No Compromises
Spacious and Versatile
Jeeps are not just about off-road capability; they are also about utility. With ample space for all your beach gear, from surfboards to coolers, a Jeep ensures that your beach day is hassle-free and fun-filled.
Conclusion: Why Renting a Jeep in Hawaii is a Must
Your Key to an Unforgettable Journey
Renting a Jeep in Hawaii is more than just choosing a vehicle; it's about embracing a lifestyle that matches the Hawaiian ethos of adventure and freedom. Visit HawaiiJeeps.com today and start your journey towards an unforgettable experience where the road is just as exciting as the destination!
Keep in mind...
Jeep rentals are different than Jeep tours, in that you're on your own when you rent a Jeep.
As an example, on a tour, you're usually with other people and you stick to a particular route. Jeep tours in the Hawaiian Islands are typically sightseeing tours with a trained tour guide driver leading the way.
On the other hand, with Jeep rentals (check Jeep rental rates), you're allowed to ride basically anywhere you want on your own schedule.