Jeeps SUV Rentals
When Or Why Should You Want To Rent A Jeep in Hawaii?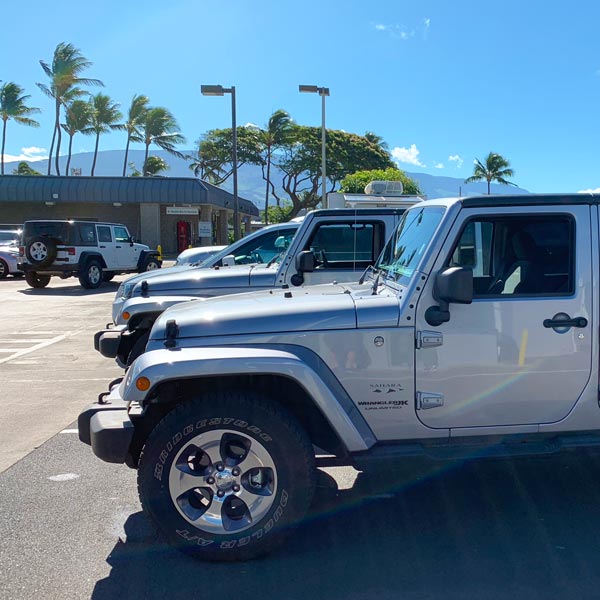 When you're trying to decide if a Jeep is the right vehicle for you -- before you purchase one.
When you're on vacation, and you're wanting to explore the surrounding back-country roads in a new area.
When you're wanting to drive in a convertible... but not your typical sports car convertible.
When it's a nice sunny day and you just want to feel the wind in your hair.
When you're on a date or evening out and you're looking for something fun to do for a change of pace.
When you want to experience adventures to the beach with all of your gear.
Keep in mind...
Jeep rentals are different than Jeep tours, in that you're on your own when you rent a Jeep.
As an example, on a tour, you're usually with other people and you stick to a particular route. Jeep tours in the Hawaiian Islands are typically sightseeing tours with a trained tour guide driver leading the way.
On the other hand, with Jeep rentals (check Jeep rental rates), you're allowed to ride basically anywhere you want on your own schedule.